I Made My Own Poorly Drawn Comic!
Napisany przez MatthewChow, 29-04-2018, 21:54
I Made My Own Poorly Drawn Comic!
02-06-2018, 16:31
"Forced Entry" i think forced leave
Loving scoob
02-06-2018, 17:20
Interestingly enough, the last two panels were indeed the result of a mistake.
Originally, the way it was scripted, the third panel was Rumford (the big dark character) showing aggressiveness threatening to hit Chow and the phrase was "I said, I need to use the laptop." (similarly to how parents get mad at their kids when they want them to leave the PC), however, when I was sketching that scene I completely derped out and came out with these weird facial expressions which were not what I was going for at all. I even made a tweet about it (
https://twitter.com/RumfordSuppe/status/...3599342594
). I made different versions of that third panel, but they were all very bland and didn't really leave that much of an impact. When I asked my friends about it, they said to go for this weird one because Rumford had "a funny rape face", and then one of them started joking about it and drawing these even weirder faces over it (you can find one of those in the comments to the tweet), but that's beside the point.
Because the third panel came out that way, I changed the rest of the comic to add that one more layer to the joke, so, the wording from Rumford's phrases changed and the last panel also changed. The original game message didn't even have a leave reason, it was just "MatthewChow left the race.". I added "Forced Entry" as reason to make the obvious joke even more obvious and to add to the punch line, since it's literally the last thing you read in the comic.
Now, the comic does work with either that extra layer or not, so, it's designedly open for different interpretations.

It's time to prepare Uranus.
27-06-2018, 03:14
(12-05-2018, 20:25)

MatthewChow Wrote: Well, thank you!
The artstyle is bare minimum effort, but, it's kinda the point. If it ain't like that, I won't finish any, unfortunately.
So, with that said, here's another one, with cars this time, and drawn even worst.


something simillar happen to me today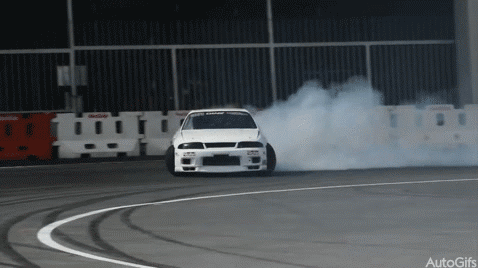 27-06-2018, 11:48
I think it happened with pretty much everyone who plays this game.

It's time to prepare Uranus.
27-06-2018, 14:23
Artman as well! Kinda master's work

---
Nexco. Is that a copyright shiet?

HZITS, Hanzo Itsuka, Colin McRae, HanzoITS
27-06-2018, 17:31
Nah, it's just a fictional brand. Nexco is kind of my ACME equivalent, but the difference is that in the story these characters are from, Nexco is owned by Chow's father, thus serving as explanation for literally everything being branded Nexco.

It's time to prepare Uranus.
11-12-2018, 04:39
There were people actually telling me they missed these... Damn!

Uranus is turning into a hell of a project!... Not exactly sure that's necessarily a good thing... X~x

It's time to prepare Uranus.
Users browsing this thread:
1 Guest(s)